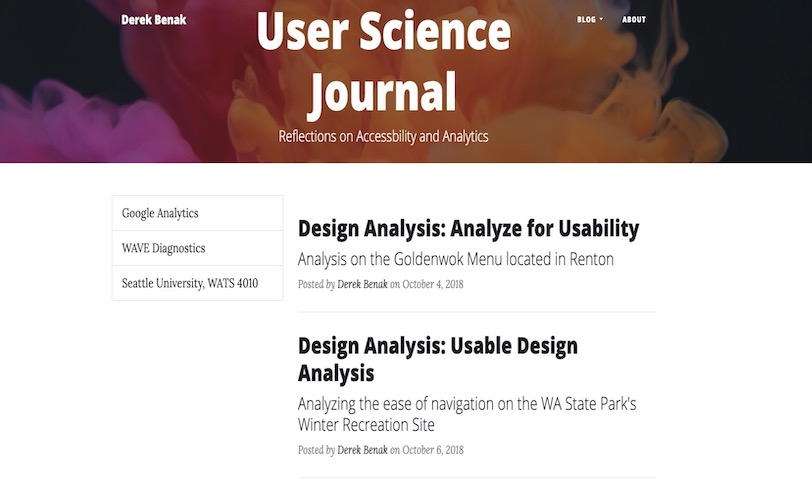 Project Background
This Usability Journal is used throughout the WATS 4010: User Science and Testing class that contains essays, studies, and my hypotheses and conclusions while I learn the basic principles and techniques on how to conduct usability testing, search engine optimization, and quality assurance.
Usability Analysis: I selected public websites and analyzed usability based on principles learned in Don't Make Me Think Revisted: A Common Sense Approach to Web Usability by Steve Krug
Usability Testing: conducted two seperate tests on the Lime website, one on a desktop and another on mobile devices
Adding Accessibility: added subtitles to a public domain video and uploaded onto my personal YouTube channel
Google Analytics: set up Google Analytics on the original User Science Journal that was hosted on a Seattle University WordPress site
A/B Testing: created two seperate landing pages on one of my User Science Journal posts and tracked goal completion and other data analytics over one week
Conclusions
Overall, I felt the User Science Journal was a great learning experience as shown in that I gained a better understanding about data analytics and how powerful it is in our everyday lives. I was able to see my learning and enthusaism in UX/UI design increased overr time as my posts become more comprehensive. These tools are extremely useful to anyone who requires data collection and analysis for educational or commercial purposes. It truly is a science that is in the same vein as chemistry, physics and biology.